prof. dr. Katarina Vogel-Mikuš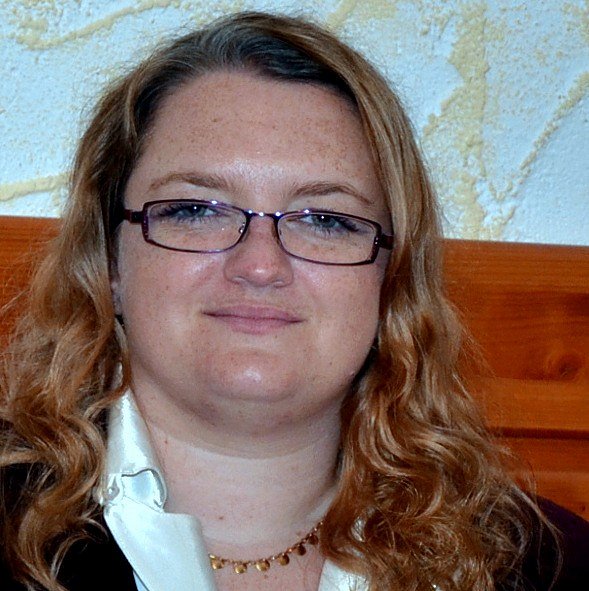 redna univ. prof.
E-mail:
Tel: +38631877040
Ožje področje delovanja prof. Vogel-Mikuš zajema raziskave mehanizmov privzema kovin v sistemu tla-rastlina, mehanizme (hiper)akumulacije in tolerance rastlin na kovine, raziskave fizioloških odzivov rastlin na kovinski stres, raziskave interakcij rastlin s simbiotskimi organizmi (mikoriza), interakcije inženirskih nanodelcev in rastlin in prenos kovin po prehranjevalnih verigah. Prof. Vogel-Mikuš sodeluje z raziskovalci iz različnih inštitucij doma in v tujini pri razvoju in implementaciji tehnik na osnovi pospešenih delcev in sinhrotronske rentgensko fluorescenčne in absorpcijske spektroskopije v biologiji in biomedicini in pri razvoju priprave bioloških vzorcev za različne tehnike mapiranja porazdelitve elementov in molekul, kot so mikro-PIXE, mikro-XRF, LA-ICPMS, FTIR in MeV SIMS. V letih 2008-2020 je sodelovala pri izvedbi več kot 35-tih eksperimentov na različnih žarkovnih linijah sinhrotronskih pospeševalnikov ESRF, ElETTRA, DESY, ALBA, DIAMOND, SOLEIL in SLRI. Od leta 2009 sodeluje tudi pri monitoringu NEK, na področju hrane. Dr. Vogel Mikuš je v soavtorstvu objavila 100 izvirnih znanstvenih člankov v revijah z SCI, 20 poglavij v znanstvenih monografijah in izvedla preko 20 vabljenih predavanj na pomembnih mednarodnih konferencah in univerzah doma in v tujini. Je mentorica oz. somentorica štirim doktorandom in več kot 40 diplomantom in magistrantom bolonjskega študija oz. diplomantom univerzitetnega študija.
| | |
| --- | --- |
| Izobrazba | |
univ. dipl. biolog (Univerza v Ljubljani, Biotehniška fakulteta, 2000)
doktorat s področja biologije (Univerza v Ljubljani, Biotehniška fakulteta, 2006)
| | |
| --- | --- |
| Zaposlitev | |
asistent, Biotehniška fakulteta 2000-2009
docent, Biotehniška fakulteta, 2009-2015
izredni profesor, Biotehniška fakulteta 2015-2020
redni profesor, Biotehniška fakulteta, 2020-
višji znanstveni sodelavec na IJS (20%), 2015 –
| | |
| --- | --- |
| Delovna področja | |
biologija rastlin
metabolizem kovin in mineralna prehrana rastlin
mehanizmi strupenosti kovin in kovinskih nanodelcev v različnih bioloških sistemih (rastline, glive, živali, prehranjevalne verige)
fitoremediacija
biofortifikacija
uporaba in razvoj spektroskopskih tehnik na osnovi pospešenih delcev in sinhrotronske svetlobe (XRF, XAS, FTIR) v biologiji
| | |
| --- | --- |
| Nagrade | |
Prometej znanosti za odličnost v komuniciranju (Ustanova Slovenska znanstvena fundacija) za organizacijo Evropske naravoslovne olimpijade - 2019
Nagrada ZOTKS za mentorstvo naloge nagrajene z zlatim priznanjem na 50. srečanju mladih raziskovalcev Slovenije, 16. maj 2016, Gimnazija Murska Sobota in Srednja poklicna in tehniška šola Murska Sobota
| | |
| --- | --- |
| Drugi projekti | |
mednarodni
https://www.ionbeamcenters.eu/radiate/(2019 – 2022)
COST CA18130 European Network for Chemical Elemental Analysis by Total Reflection X-Ray Fluorescence (2019-2022)
Europe Regional (International Atomic Energy Agency, IAEA) TC Project (RER7009) on Enhancing Coastal Management in the Adriatic and the Black Sea by using Nuclear Analytical Techniques, under the framework of TC Project RER7009 (2018-2019)
BEST, Barley Stress Tolerance, ARIMNET (2016-2019) (koordinator na IJS)
IAEA's Coordinated Research Project (CRP); Experiments with Synchrotron Radiation for Modern Environmental and Industrial Applications (2013-2019) (vodja Slovenske skupine)
IAEA's Coordinated Research Project (CRP); Applications of Synchrotron Radiation for Environmental Sciences and Materials Research for Development of Environmentally Friendly Resources (2012-2016) (vodja Slovenske skupine)
IAEA's Coordinated Research Project (CRP); IAEA 1576; Micro-analytical Techniques Based on Nuclear Spectrometry for Environmental Monitoring and Material studies; Complementing the X-ray spectrometry activities with micro-beam facility for different applications (2011-2013)
Bilateralni projekt z Groupe de Recherche en Physiologie végétale ( GRPV ) - Université Catholique de Louvain v Belgiji, Ion distribution and heavy metal tolerance: a comprehensive approach toward the use of plants for soil decontamination (2010-2012)
(2009-2012), SPIRIT, Support of public and industrial research using ion beam technology, analysis of plant materials at Microanalitical center at IJS.
Izbrani eksperimenti na sinhrotronskih pospeševalnikih v okviru pridobljenih merilnih časov (vodja projekta oz. eksperimentalne skupine)
European Synchrotron Radiation Facility, Grenoble, France
LS-2270, ESRF, ID21, 2013, 15 shifts- Investigation of chemical form of iron in grain tissues of diverse wheat genotypes (Katarina Vogel-Mikuš, Katarina Vogel-Mikuš)
LS- 2275, ESRF, BM23, 2014, 18 shifts - Studies of cadmium and mercury ligand environment in fungal endophytes to improve the outcomes of phytostabilisation of extremely metal contaminated sites (Iztok Arčon, Katarina Vogel-Mikuš)
LS-2225, ESRF, ID21, 18 shifts- Studies of localization and speciation of iron in vegetative and seed tissues of rice and wheat to enhance biofortification and improve crop yields, COBISS.SI-ID 30922457 (Isabelle Lefevre, Katarina Vogel-Mikuš)
LS-2374, ESRF, ID21, 2015, 18 shifts - Iron distribution and Fe chemical form in common bean and maize low phytic acid (lpa) mutants (Katarina Vogel-Mikuš, Katarina Vogel-Mikuš)
LS-2403, ESRF, ID21, 2016, 15 shifts - The role of phytochelatins in Cd tolerance and hyperaccumulation in hyperaccumulator A. halleri (Stephan Clemens, Katarina Vogel-Mikuš)
EV-210, ESRF, BM08, 2016, 15 shifts - Biotransformation of mercury and selenium in edible mushrooms Boletus sp. - indication for bioavailability and food safety (Katarina Vogel-Mikuš, Katarina Vogel-Mikuš)
EV-236, ESRF, BM30B, 2017, 15 shifts - Biotransformation of mercury and selenium in edible mushrooms Boletus sp. - indication for bioavailability and food safety (Katarina Vogel-Mikuš, Katarina Vogel-Mikuš)
MD1064, ESRF, ID21, 2017, 18 shifts - XRF studies for setting Ovarian tissue Cryopreservation Protocols (Lorella Pascolo, Katarina Vogel-Mikuš)
MD1113, ESRF, ID21, 2017, 12 shifts - Nano XRF to resolve Gadolinium precipitates in the liver of pediatric hematopoietic stem cell transplant recipients (Lorella Pascolo, Katarina Vogel-Mikuš)
Sincrotrone Elettra Trieste:
20130375, Elettra, TwinMic, 2013, 21 shifts - Depicting the role of silicon in reflection and transmission of photosynthetically active and UV radiation in monocot plants (Alenka Gaberščik, Katarina Vogel-Mikuš) COBISS.SI-ID 3069263
20135190, Elettra, 2014, TwinMic, 15 shifts - Spatial distribution of Na and Mg in buchwheat and wheat sprouts as affected by biofortification with natural mineral rich waters (Paula Pongrac, Katarina Vogel-Mikuš)
20145056 Elettra, 2015, TwinMic, 21 shifts, Spatial distribution of Fe, Mg, Zn and P in common bean low phytic acid-1 mutant seeds (Eleonora Cominelli, Katarina Vogel-Mikuš)
20145060, Elettra, XRF-IAEA QUOTA, 2015, 15 shifts - Interactions of trace elements and selenium in plants in relation to their uptake, accumulation and transfer to the food chains (Peter Kump, Katarina Vogel-Mikuš)
20155028 - Elettra, XRF-IAEA QUOTA, 2016, 15 shifts Interactions of mercury and selenium in plants and fungi in relation to their uptake, accumulation and transfer to the food chains (Peter Kump, Katarina Vogel-Mikuš)
20165180 - Elettra, XRF, IAEA QUOTA, 2017, 18 shifts Localization and ligand environment of Zn in edible mushrooms - indication for bioavailability and food safety (Peter Kump, Katarina Vogel-Mikuš)
20165320 - Elettra, XRF-IAEA QUOTA, 2017, 15 shifts, Lead (Pb) distribution and speciation in vegetation spontaneously occurring in mining environments (Eva Margui, Katarina Vogel-Mikuš)
20172032 – Elettra, TwinMic, SISSI, 2017, 9+12 shifts. Depicting the role of silicon in reflection and transmission of photosynthetically active and UV radiation and leaf biochemical composition of crop monocot plants (Alenka Gaberščik, Katarina Vogel-Mikuš)
20175078 – Elettra, XRF, 2018, 15 shifts, Iron and zinc ligand environment in grains of low phytate plants (Katarina Vogel-Mikuš)
20195112 – Elettra XRF, 2020, 15 shifts, Localization and speciation of mineral micronutrients in ancient wheat varieties (Katarina Vogel-Mikuš)
DESY
I-20110511 EC – DESY, C line, 2012, 12+9 shifts Studies of thiol mediated cadmium and mercury uptake in plants for enhancing phytoextraction efficiency (Iztok Arčon, Katarina Vogel-Mikuš)
I-20160764 EC- DESY, P64, 2017, 12 shifts, Ligand environment of Hg, Zn and Se in edible mushrooms - indication for bioavailability and food safety (Katarina Vogel-Mikuš, Iztok Arčon)
ALBA
2016091810 - ALBA, 15 shifts, 2017, Study of silver nanoparticles uptake, translocation and biotransformation in lettuce and further in the food chain: Evidence for changes in Ag speciation (Katarina Vogel-Mikuš, Eva Margui)
2016091921 - ALBA, 12 shifts, 2017, Evaluation of μ-FTIR to explore the intact suberized barriers (Eva Margui, Katarina Vogel-Mikuš)
2017082304 - ALBA, 9 shifts, 2017 - Ligand environment of mercury and selenium in edible mushrooms - indication for mercury bioavailability, toxicity and food safety (Katarina Vogel-Mikuš, Eva Margui)
SOLEIL
20181566, SOLEIL, 15 shifts, 2019, Localization and ligand environment of cadmium in contaminated barley grains
DIAMOND
MG21629 – DIAMOND – 15 shifts, 2019: Cadmium localization and ligand environment in grains of barley varieties differing in levels of Cd accumulation
nacionalni
N1-0105 - Prostorska razporeditev elementov in metabolitov v rastlinah (vodja Katarina Vogel-Mikuš) (2019-2022)
J7-9418 - Raziskave ionoma kulturnih rastlin za pridelavo varne in kakovostne hrane (vodja Katarina Vogel-Mikuš) (2018-2022)
N1-0090 - Slikanje molekularnih porazdelitev na nivoju celice (vodja Primož Pelicon)(2019-2022)
L4-9305 - Lokalno pridelana ajda kot surovina za proizvodnjo kakovostnih živil (vodja Anita Kušar) (2018-2021)
J7-9398 - Molekularno slikanje v celici (vodja Primož Pelicon) (2018-2021)
J1-8156 - Stabilni izotopi pri študiju vpliva naraščajoče koncentracije CO2 na kroženje C in Hg v obalnem morju (vodja Nives Ogrinc) (2017-2020)
L4-7552 - Optimizacija predelave ječmena in ajde za trajnostno pridobivanje živil z visoko uporabno vrednostjo (vodja Ivan Kreft) (2016-2019)
J1-4029 Raziskave ionske homeostaze pri rastlinah s pomočjo mapiranja elementov v tkivih z lasersko ablacijo in induktivno sklopljeno plazmo z masno spektroskopijo (vodja: Johannes Teun van Elteren) (2011-2014)
J1-4117 Raziskave ionoma izbranih mikoriznih rastlin (vodja: Marjana Regvar) (2011-2014)
J7-0352 Mapiranje v stenah fuzijskih reaktorjev in znotraj bioloških celic (vodja: Primož Pelicon) (2008-2011)
L1-7001 Kartiranje flore Sečoveljskih solin in vzgoja avtohtonih vrst osočnikov (vodja: Marijan Nečemer) (2005-2008)
L1-5146 Toleranca organizmov v obremenjenih ekosistemih in možnosti remediacije (vodja: Marjana Regvar) (2003-2005)
L1-0061 Biotehnološka uporaba arbuskularne mikorize (vodja Marjana Regvar) (2001-2004)
J1-7391 fiziološke raziskave mikorize (vodja Marjana Regvar) (1998-2001)