Strengthening the Capacity of Slovenia in Emergency Preparedness and Response Radiation Monitoring
Type of project: national project
Duration: 2022 - 2025
Project leader: Assist. Prof. Dr Miha Mihovilovič
Code: SLO/9/022
Coworkers: Boštjan Črnič, Doc. Dr Benjamin Zorko, Mag. Denis Glavič-Cindro, Klara Poiškruh, Prof. Dr Matej Lipoglavšek, Petra Prem, Sandi Gobec, Dr Toni Petrovič, Branko Vodenik
External coworkers: URSZR - Administration of the Republic of Slovenia for Civil Protection and Disaster Relief, URSJV - Slovenian Nuclear Safety Administration, URSVS - Slovenian Radiation Protection Administration
Laboratories: ELME - Ecological Laboratory with a Mobile Unit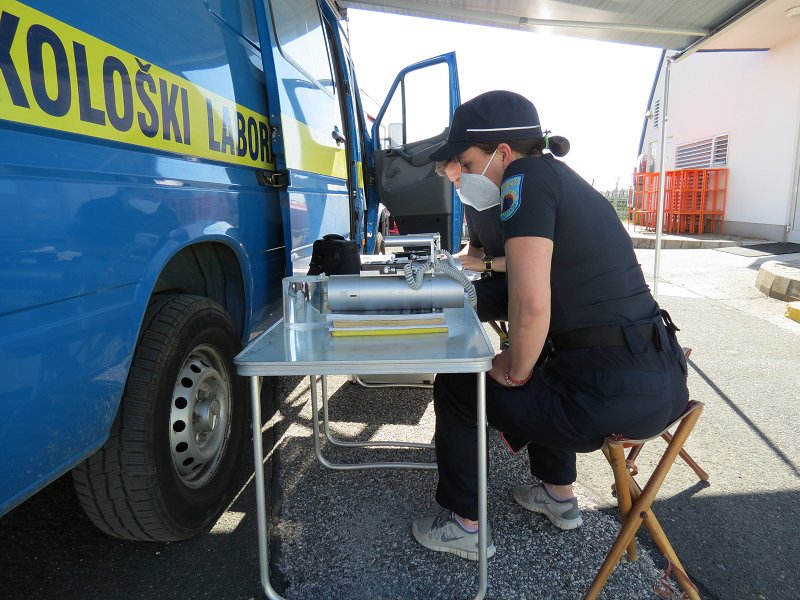 In the event of an emergency, the National Plan for Protection and Rescue in the Event of a Nuclear and Radiological Accident is activated at the national level, which envisages only general measures and does not contain detailed instructions for individual operational groups.
As an upgrade of the current situation, the Slovenian Nuclear Safety Administration has prepared a more detailed document, the Protection Strategy for Nuclear and Radiological Accidents, on the basis of which the missing operational procedures for individual participating actors can be prepared. One of the actors is the Ecological Laboratory with a mobile unit (ELME) at the JSI, which has the necessary knowledge and capacity to carry out monitoring during a nuclear and radiological accident. In addition to the development of appropriate procedures, additional training of laboratory staff and the purchase of missing portable equipment are also required.
The project was created in the framework of technical cooperation with the IAEA (International Atomic Energy Agency), and is part of the Agency's technical assistance projects.