Installation of a new XRF detector at MIC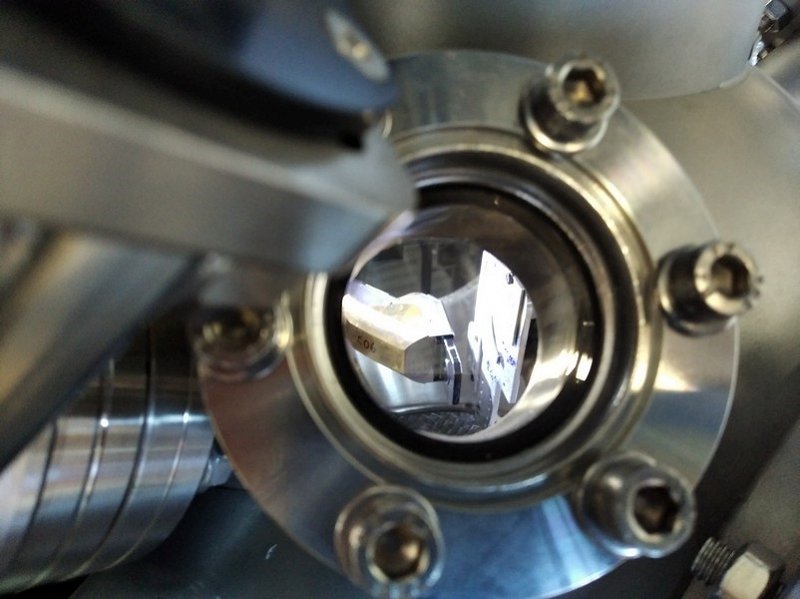 Microbeam station has been upgraded with a new and unique SDD detector which boasts four segments and will offer 1.1 steradian of solid angle. The detector will enable quantitative elemental analysis of organic and inorganic samples in dried or frozen-hydrated state at (sub) micron level. Thanks to its large solid angle we aim to accelerate measurements by a factor of 5.
The design of this detector was very demanding, as it was necessary to take into account the existing geometry of the measuring chamber with respect to the ion beam: the "head" of the detector had to be bent to 45 °. Such a challenge was taken over by the company PNDetector and the purchase of the detector was partly financed by the Public Agency for Research of the Republic of Slovenia (Public tender for co-financing the purchase of research equipment; Package 17).
Beside PNDetector specialists, the team that worked on installation consisted of Dr Primož Pelicon, Mitja Kelemen, Dr Paula Pongrac, Dr Matjaž Vencelj and Mirko Ribič