TissueMaps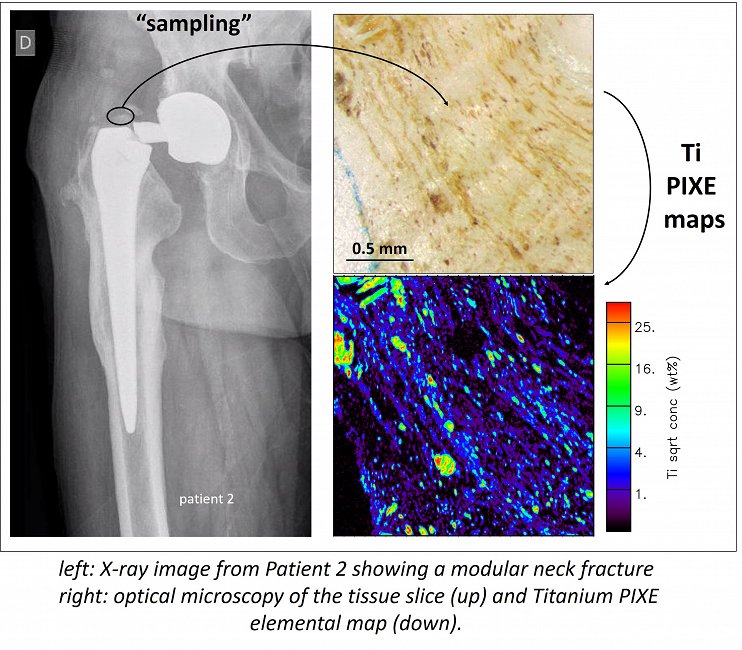 TissueMaps is a Marie Curie Project where people from various backgrounds (Medicine, Physics, Chemistry, …) work together to develop more complete diagnostic techniques to improve life of patients using or in need of a prosthesis.
Due to corrosion and/or friction, prostheses may generate debris, which can cause toxicity, inflammation and prosthesis unsealing by osseous dissolution. We need to understand the mechanism of dispersion of the different metal particles from the prosthesis into the tissue, by the study of the content, size and nature of debris.
At Jožef Stefan Institue we used a technique called PIXE (Particle Induced X-ray Emission) to analyze the distribution and quantification of particles into the pseudo capsular tissue samples (around the prosthesis), obtained during the revision surgery after a prosthesis break and/or rejection.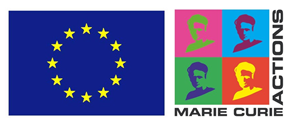 This project has received funding from the European Union's Horizon 2020 research and innovation programme under the Marie Sklodowska-Curie grant agreement No 799182