Invitation to the Exhibition in the JSI Gallery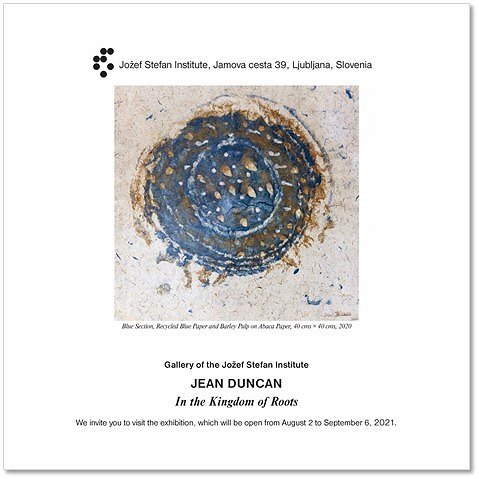 It is our pleasure to invite you to the exhibition "In the Kingdom of Roots", which can be viewed in the Gallery of the "Jožef Stefan" Institute until September 6th, 2021. The exhibits are the work of a Scottish artist Jean Duncan, who makes paper herself from waste plant material (often parts of plants discarded by researchers), which she uses to print and / or draw root systems with an artistic touch. In addition to the colleagues of the Department of Low and Medium Energy Physics (F2) of the Jožef Stefan Institute, researchers from the Department of Botany and Plant Physiology, Biotechnical Faculty, University of Ljubljana also participated in the exhibition.
Find details on the artist and her work in the booklet.